posted on 11:59 AM, July 22, 2010
Celebrate excellence in community pharmacy!
If an individual, or a team, you know is making a difference in community pharmacy -- from patient care to health promotion; from disease management to business acumen; from interprofessional collaboration to charitable work , nominate them; or enter yourself, for the 2010 Commitment to Care & Service Awards. This is the only national awards program created to recognize, and reward, the many facets of pharmacy.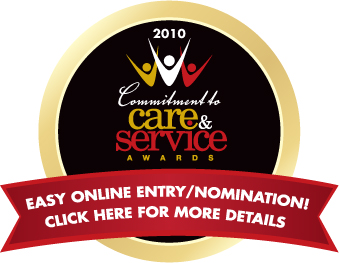 Visit www.commitmenttocare.ca for more information and the easy online entry/nomination form. Or send your nominee's name and contact information to emily.dragoman@rci.rogers.com. Entries must be received no later than Sept. 30, 2010.