Central Drug Store (Dunsmuir)
Visit us at centraldrugs.ca to see all we have to offer.
When you come into a Central Drugs, customer care is what matters to us.
We care about your health and well-being at each of our 7 Central Island pharmacy locations and have done so since 1892.

Short Wait Times
Don't waste your precious time waiting. Central Drugs pride ourselves on being prompt and efficient.
Accessible Pharmacists
We take the time to provide a friendlier, more personalized approach to improving your healthcare.
Free Prescription Delivery
We believe in creating healthy relationships one patient at a time… and one delivery at a time.
Our Pharmacists
Central Drugs cares about your health and we take the time to provide a friendlier, more personalized approach to healthcare.  You can choose your doctor, so why not choose your pharmacist too?  Each Central Island pharmacy location is owned and operated by a pharmacist who has a unique specialty.  Learn more about our pharmacists and choose someone right for you.  
Products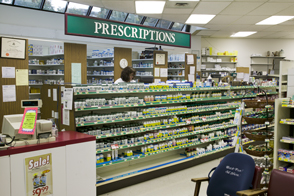 Central Drugs at Dunsmuir is stocked with health care items related to everything from sports medicine to ambulatory aids – the latter category offering rentals as well as sales of crutches, wheelchairs, walkers and other items.
• Wound care and ulcer management products
• Sports medicine products
• Ambulatory aids
• Incontinence supplies
• Medela nursing products
Services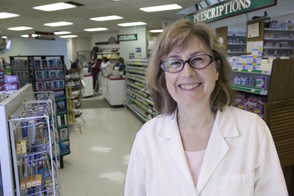 Anyone who is a long-time customer of the Dunsmuir store can attest that its myriad services are delivered in a friendly and helpful manner.
• Consultation upon request
Pharmacy Services
Compression stocking and other fittings
Dressing Supplies
Medical Equipment 
Ostomy care and supplies
---
Central Drug Store (Dunsmuir) is licensed by the College of Pharmacists of BC. The pharmacy manager is Grace Watts. Pharmacy practice issues may be reported directly to the College of Pharmacists of BC via their website.

College of Pharmacists of BC Website