Everwell Pharmacy
Everwell Pharmacy is a community pharmacy located at the heart of Marpole, Vancouver at Granville Street and W 65th Ave. We are an integrative pharmacy with a focus on using vitamins, natural supplements, over-the-counter medications and prescription medications safely and effectively together. 
Our pharmacy offers specialty services such as in-store medication compounding, blister packaging, vaccine administration, medication consultations and compression stocking fitting. We also have a large selection of over-the-counter medications, natural health supplements and medical supplies.  
We provide prompt and friendly multilingual services in English, Cantonese and Mandarin.  
Products
Services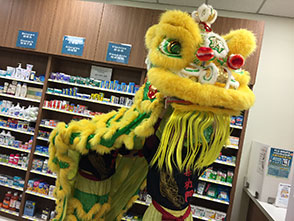 Specialized compounding (in-store) 

Medication Reviews

& Consultations 

Compression stocking fitting 

Home Health Care

products 

Smoking Cessation Therapy 
Blood Pressure & Blood Sugar Monitoring 
Prescription Delivery 
Medication & Sharps disposal here
---
Everwell Pharmacy is licensed by the College of Pharmacists of BC. The pharmacy manager is Michele Cheung. Pharmacy practice issues may be reported directly to the College of Pharmacists of BC via their website.

College of Pharmacists of BC Website