Morgan Creek Medicine Centre
Morgan Creek Medicine Centre is well-known for its attentive team of professionals who, no matter how busy the pharmacy gets, never fail to provide one-on-one customer service. We believe in the value of personal interaction whether our customers are speaking with our recent pharmacy graduates or our pharmacists who have been practicing for 20 years. The sense of caring that is generated in our store inspires staff to go the extra mile, every day of the week. That is our strength, and it will continue to be our number one priority.
Products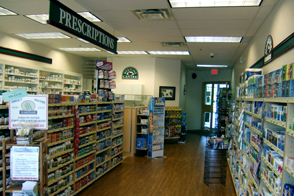 Besides its prescription capabilities, Morgan Creek stocks products that soothe aches, alleviate cough and flu symptoms and promote good health. If customers are in doubt about what remedy is most appropriate for them, they need only to turn to Morgan Creek's friendly staff for advice. "I'm fortunate to have colleagues who genuinely care about the people who walk through our door," says Wendy Mays. "Thanks to their experience and energy, coming to Morgan Creek is always a satisfying experience."
First-aid supplies
Vitamins and homeopathic products
Cough, cold and pain medications
Over the counter medications
Common medical supplies
Services
Our customers enjoy one on one counselling, free medical reviews and special ordering of hard to find products. One of the most important facets of Morgan Creek is its access to specialty compounding conducted in our off-site laboratory. As Wendy explains, "if you have a favourite product that has been discontinued or need to make children's and other liquid medicines more palatable come see us. I love compounding, it's a great way to deliver personalized and effective health care." Talk to us about our comprehensive Elder Care Program. We can liaison regularly with family members for health updates and billing options. We also provide doctor appointment reminders, automatic prescription refills and so much more. These are just some of the perks an independent pharmacy can provide. We have the flexibility to adjust our services according to each customer's needs.
We carry Metagenics supplements, Lorna Vanderhaeghe products, Sweet Leilani cosmetics and more!
Medication Management Packs
Comprehensive elder care program
Pharmacist fluent in Mandarin and Cantonese
We Deliver!
Pharmacy Services

Compression stocking fitting with certified fitters
Home Health Care - bracing
Meet our Team!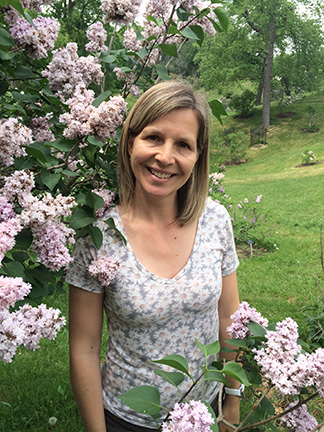 Meet Krista Hansen, our Morgan Creek Medicine Centre Lifestyle Coach for Ideal Protein. She is passionate about health and wellness, and loves to help clients achieve their weight loss goals.  After spending many years raising her kids, she now shares her time between coaching her clients, volunteering for the Delta Hospice Society, creating encaustic art works in her studio classes and growing vegetables in her garden.  Krista believes in living a life that balances all your interests. This has led her to where she is today helping others to create healthy lifestyles.
We Deliver!
---
Morgan Creek Medicine Centre is licensed by the College of Pharmacists of BC. The pharmacy manager is Helena Huen. Pharmacy practice issues may be reported directly to the College of Pharmacists of BC via their website.

College of Pharmacists of BC Website