Delta Prescription Clinic
Delta Prescription owner Michael Millman may sound playful when he says, "Nobody gets out of my store without talking with a pharmacist." But his comment underscores his devotion to traditional pharmaceutical care. So hands-on are Michael and his colleagues that many of his long-time customers who moved away from Delta years ago still make the long pilgrimage to his 1,000 square foot facility. And although there is frequently a line-up of people seeking one-on-one consultation, Michael never fails to personally address every concern. "It's what being a pharmacist is all about," he says.
Products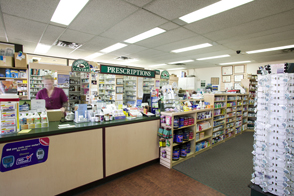 Michael ensures that Delta Prescription is always stocked with high-end products: "I've been here long enough for every customer to know my face, so it behooves me to ensure all items are of the best quality." Delta is also a government-designated destination for nutritional supplements as well as a renal specialist. "Plus, we have four or five pharmacists on hand at all times to provide information along with product sales," Millman says. "We make sure our customers are well-informed, whether they are recovering from surgery or merely hoping to enhance their good health." "If you can't find it elsewhere, odds are we have it. Why not try us first?"
Herbal and homeopathic products
Ambulatory aids
Services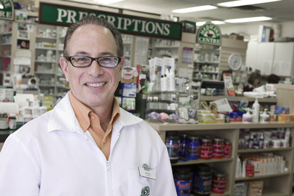 Although constantly busy, Millman and his staff always find the time to consult, educate or merely select the right product for a particular condition. No matter the situation, there will always be enough staff on hand so that any patient can be taken care of effectively. Delta Prescriptions serves many group homes and also caters to the elderly who live independently. "We check on their needs and take the stress out of their prescription requirements," Millman says. Delta Prescription is also a renal pharmacy and renowned for its compounding, especially in the field of bio-identical hormone replacement. Millman concedes that "It's a time-consuming way to do business. But the results are worth it."
Pharmacy Services
Breast Pump Rental/sales
Compression stocking fitting
Home Visits
Long-term Services
Ostomy care and supplies
Health Programs
---
Delta Prescription Clinic is licensed by the College of Pharmacists of BC. The pharmacy manager is Michael Millman. Pharmacy practice issues may be reported directly to the College of Pharmacists of BC via their website.

College of Pharmacists of BC Website